De Brauw Blackstone Westbroek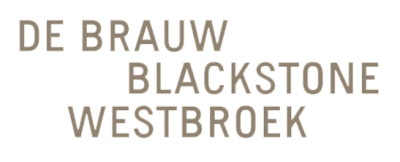 Branche / Vakgebied

Privaatrecht, Staats- en bestuursrecht, Ondernemingsrecht, Intellectueel Eigendom, Mededingingsrecht, Internationaal recht / Europees Recht, Fiscaal Recht, Notarieel Recht, Economisch Publiek- en Bedrijfsrecht, Overig

Vereiste taal

Nederlands

Bedrijfsomvang

> 25 medewerkers

Locatie

Amsterdam
Over De Brauw Blackstone Westbroek
De Brauw Blackstone Westbroek is a law firm with a global reach. We have a robust corporate practice, a centre of excellence in litigation, and an unparalleled team of regulatory experts. Big matters, big risks and big arenas require multidisciplinary, multinational teams composed of strong strategic thinkers willing to go the extra mile. We believe in striking the right balance between rigour and pragmatism, especially when the stakes are high and the pressure is on.
We put business in a legal context, not the other way around. The needs of our clients go hand in hand with our legal expertise. That is why we strive to recruit people with a variety of interests, experience and nationalities. We look at the bigger picture, and leave no stone unturned on the path to assist our clients. We practise the art and science of collaboration – across all disciplines and national borders – with both our own and other legal experts, in-house counsel, and other specialists.
Headquartered in Amsterdam, we also have bases in Brussels, Frankfurt, London, Shanghai and Singapore. Our Best Friends – a network of premier European law firms – alongside our informal partnerships around the world, together provide access to the best local expertise, as and when required.